Each day new players are starting to conquer the affiliate marketing industry. They all aspire to achieve great success and hope that someday their names will appear along with the affiliate marketing leaders'. Now we could hardly imagine that days and years ago all these giants were newcomers as well. What were they dreaming of? Which problems did they have? What were the key factors of their success? How did they become globally known? What was the affiliate marketing industry like back then?
We continue sharing the answers to these and many more questions in our series of articles, Affiliate Network Insider*, that touches upon the working life of the prominent players in the affiliate industry. Stay Affised not to miss newest pieces at our blog! Today we have a very special guest: Head of Business Development at Minimob, affiliate marketing professional and simply a gorgeous woman, Maria Dimitropoulou.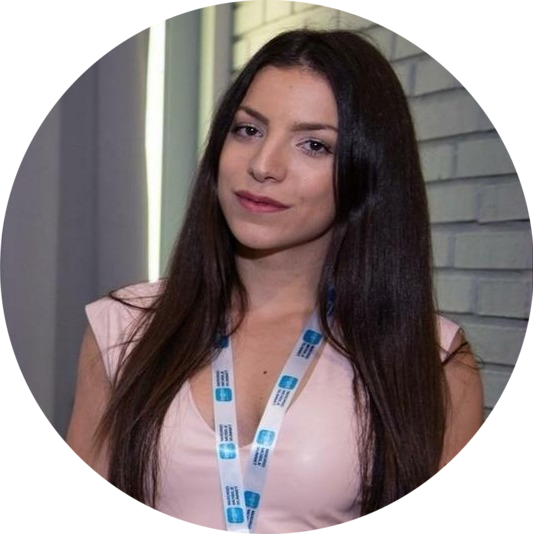 Maria Dimitropoulou, Head of Business Development, minimob
– When I hear "Minimob" the first person that comes to my mind is you:) It seems like you've been in the industry since the very beginning. Can you share how it all started for you? 
Since I remember myself, I've always loved everything that had to do with technology and trends in advertising. I started back in 2014, when Minimob was only a few months on the market but belonged to a group of companies that was established more than 20 years ago, at the beginning of the digital era. At that time there were tons of work to be done and Minimob was offering internships to university students as junior account managers along with some other recruiting options. I was still in the first years of doing my bachelor back then, but I've already been seeking to get some work experience. This internship was as a chance to immerse myself into the digital marketing industry and understand how it works in practice. Soon I became in charge of  more projects and began to manage accounts worldwide. We were a team of 10 people in the early days, so a person who could drive sales and set goals for the prospective clients was a cornerstone for the success of the company.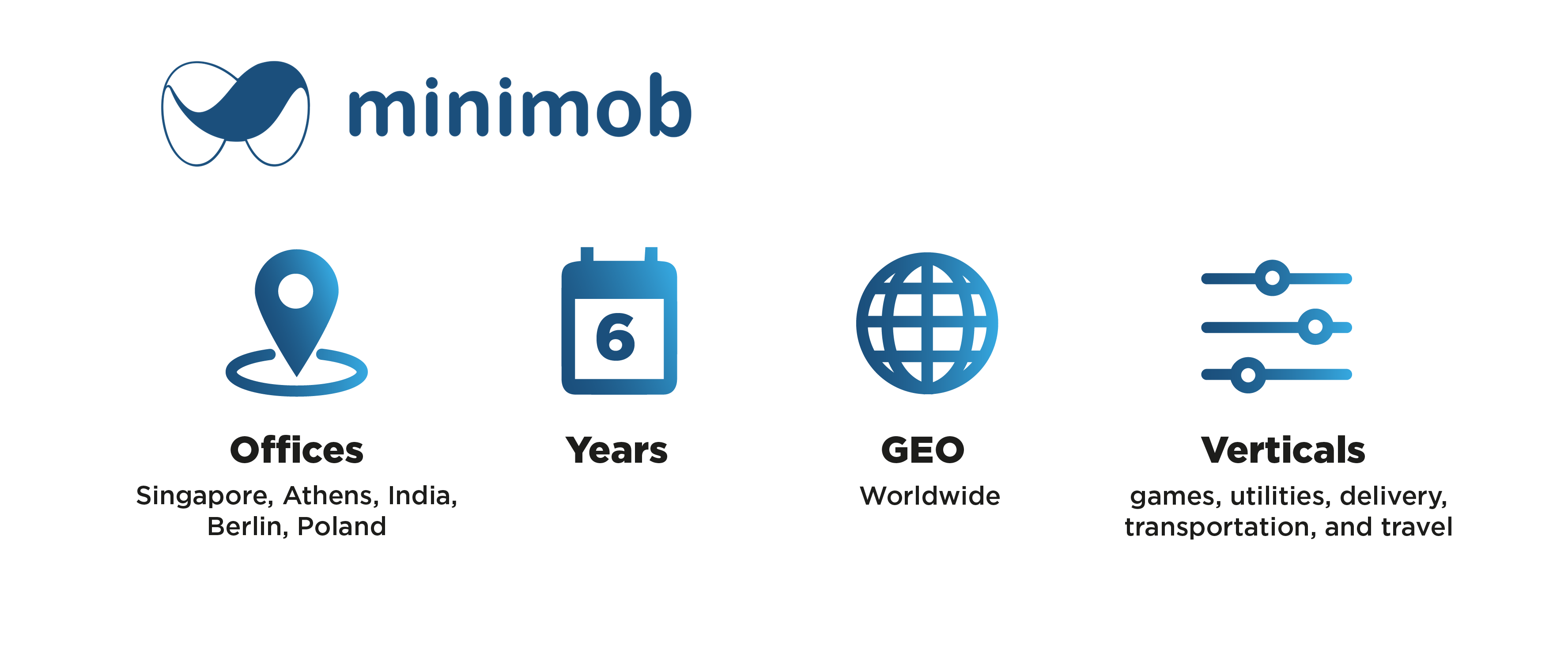 – So, you started in 2014. How has the industry changed since then? 
As a five-year marketer in that industry, I can say for sure that in the beginning trends were quite different. Affiliate marketing was only arising in 2013-2014, and there were just a few companies. It was much easier to advertise without competition and especially as a new-founded startup belonging to an already successful group of digital/mobile marketing companies. Incent campaigns were thriving, advertisers were more keen to use the affiliate services, and what now is called  "fraud" didn't exist back then. But the moment digital advertising trend began to emerge and fill the pockets of smaller and bigger affiliates with "easy money" around the globe, the competition started to grow as well. Advertisers became more selective in terms of where and when to allocate their marketing budgets for user acquisition. Thus, new companies that were polishing off the high streams of temporary revenues struggled to keep up and compete with the technology advanced, well-established  players.
– What challenges did you face at the very beginning?  
There were obviously a lot of challenges from the beginning and everything was changing so fast. It took me some time to understand all the prospects of affiliate marketing, find my work pace and adjust to continually increasing information I was receiving. It was twice hard for me as I had to combine work with my studies. Trying to forge partnership deals worldwide, manage accounts, travel for business conferences, study for my semesters and respond to the tight deadlines of my university assignments was a tough task that I faced.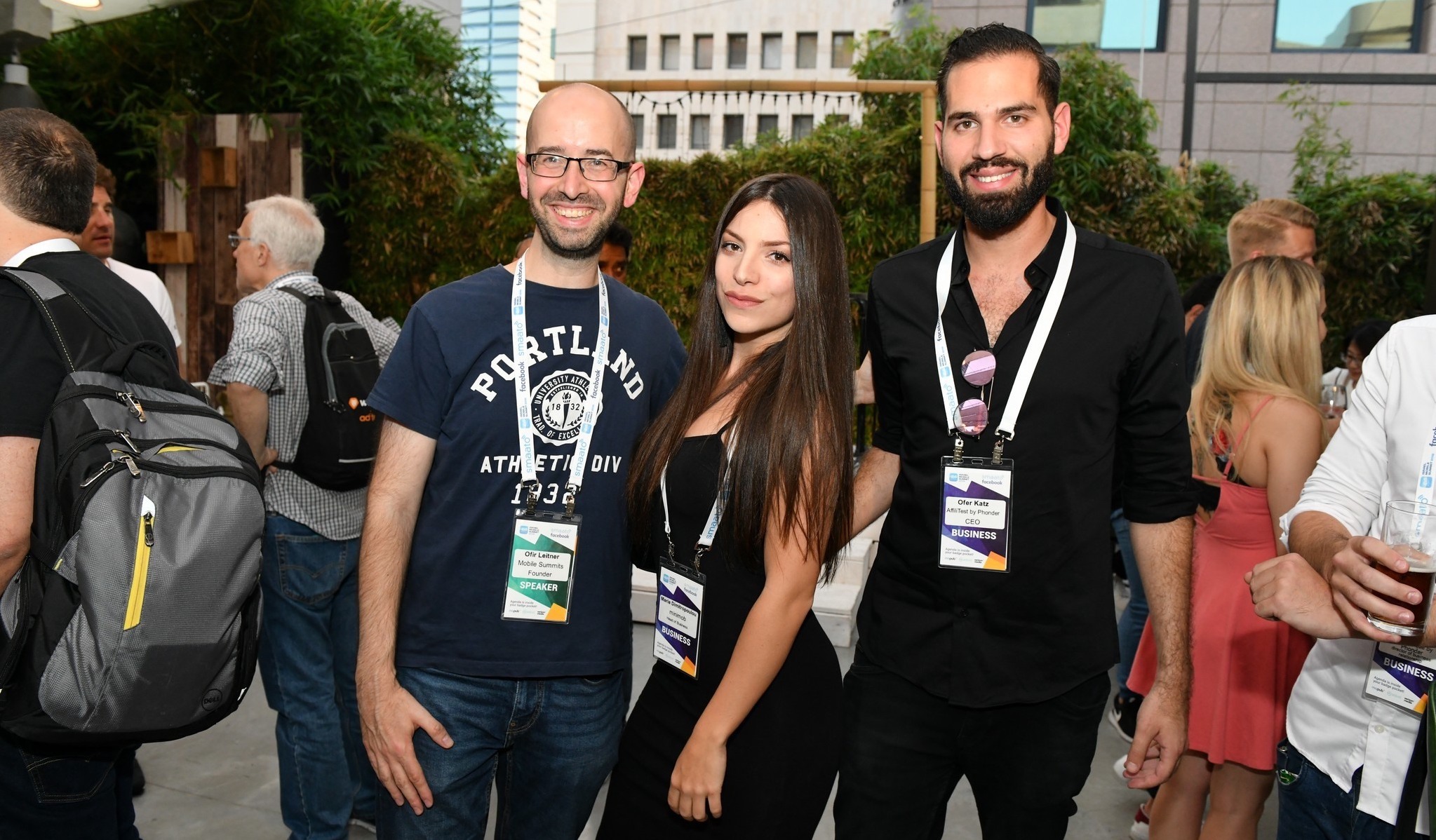 Maria Dimitropoulou at Israel Mobile Summit 2019 with Ofir Leitner and Ofer Katz
 – With so many years in affiliate marketing, I bet you have a bunch of interesting stories happened to you. Can you recollect any of them? 
Funny and exciting stories are always being around the peculiar fact that in our industry your partners can be your competitors and partners at the same time! This is considering the fact that in affiliate marketing demand partners such as ad networks always aim at more budgets. And when they can't have it directly, they usually work as intermediaries. I remember being at a networking party trying to close a deal for more budget with a client that all of my industry acquaintances were striving to approach. Isn't it fascinating to experience such contradictory feelings? I mean, someone can be your client, industry friend and competitor, all in one.
– What do you think set Minimob apart from other affiliate networks?  
I firmly believe that our most crucial advantage is the responsiveness to the needs of our clients.  It is not only margins, profits and revenues that matter for us. Therefore, we barely aim for volumes or short-term partnerships with temporary streams of revenues. We strive for trustworthiness and collaboration that will bring mutual benefits to both sides. We developed the required technology around this value, so whenever something is not functioning for our client, or the results are not as profitable as expected, we adapt our services and try to make the most through our platform. That includes transparency in our interface, a full-stack self-service tool that gives flexibility to all our clients, as well as multiple hybrid bidding methods, based again on the goals of each client.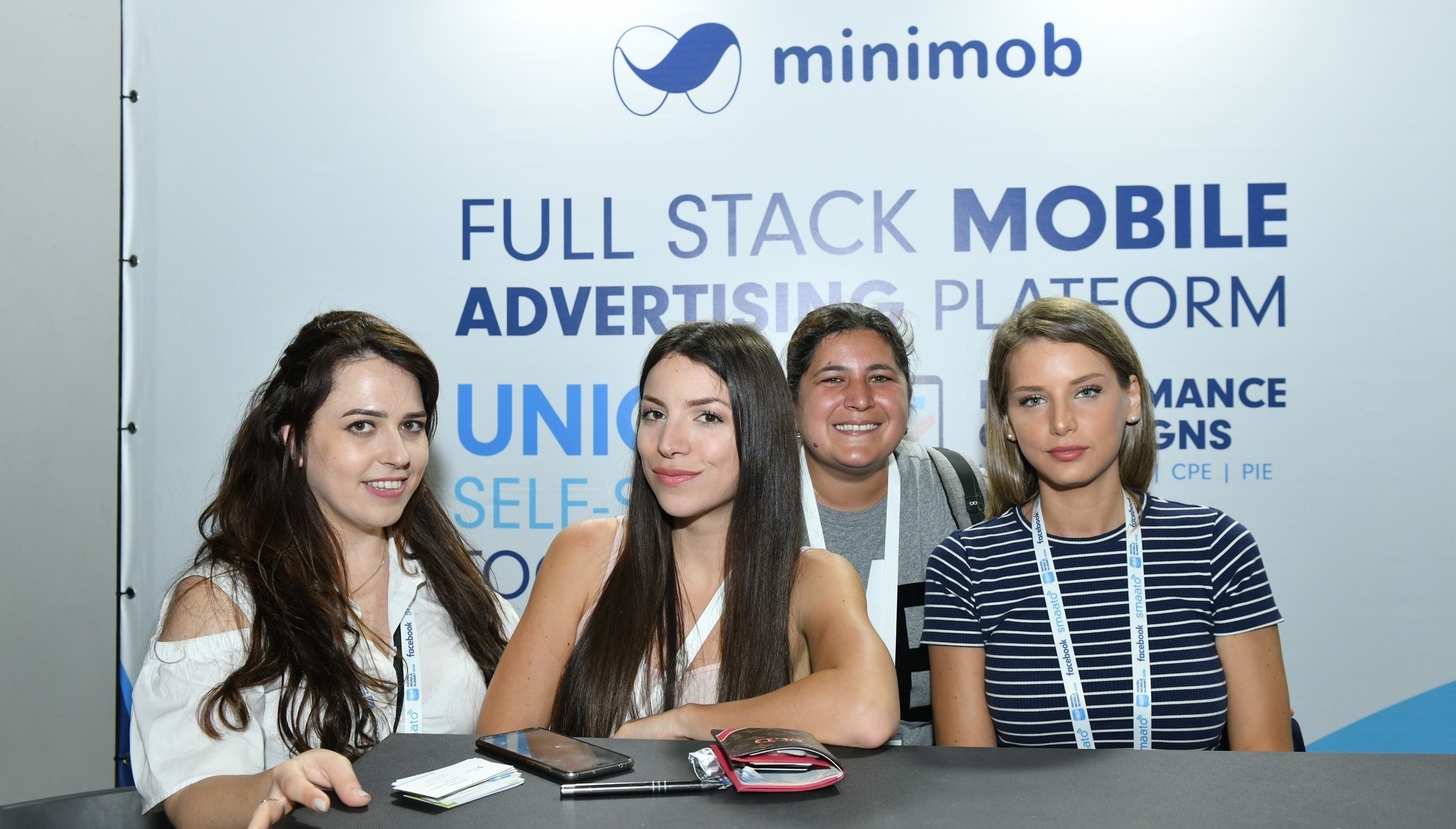 "Our most crucial advantage is the responsiveness to the needs of our clients," – Maria Dimitropoulou on minimob's competitive edge
 – How do you attract affiliates to your network? What are your secrets in building relationships with them?
 Such marketing efforts  as sponsorship opportunities at relevant conferences, social media posts, opinion articles and LinkedIn approaches have always worked best for us. Also, we won't underestimate the power of traditional word of mouth, especially when you are an established player in the industry for many years. The relationship you build with each client varies, and it grows or vanishes up to so many extents, that there is no single "how-to". As it goes with human relationships, you contribute differently to each one, based on the level of communication, honesty, responsiveness and trust. So all secrets lie in human relationships.  
– Who is "TOP Affiliate" for you? 
 "TOP Affiliate"? That's a tricky one. Naturally they are those who deliver fast results, volumes and engagement at the minimum cost. But also the ones who are responsive and eager to cooperate with new exciting projects to business growth.
– How do you work with advertisers?
Again, it depends on individual needs. But either way, in the first place, I try to determine the clients' goals and after I proceed making suggestions regarding the volumes and bidding methods. Usually, we are convinced in our ability to deliver the expected results, so we offer an advertiser a free credit to test our self-serve tool. After the testing period, most of them are satisfied,  and we continue with a steady pace to increase the profit, at zero extra cost for them.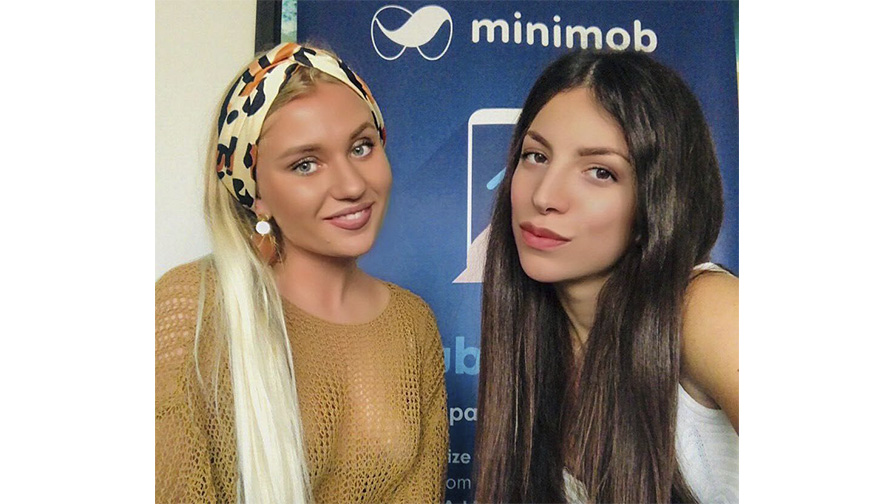 Yana Levkovich (Affise) and Maria Dimitropoulou
– Your forecast for the next year: how the industry will change? 
As the industry is constantly evolving and changing with a volatile pace, trying to be up to date is a constant race for most of the companies. Therefore, it's hard to predict the exact direction that the industry will follow, but I believe that we should keep an eye on trends in digital marketing, technology and social media, so we can plan accordingly and be one step ahead. The main challenge will keep being around the competition between the companies at the market; therefore the industry itself will be even more saturated. 
– What about verticals/GEOs/niches? Which ones look more lucrative for the next year? 
Verticals, GEOS, and niches will vary as long as people keep changing  and the crucial trick here is not only to find the popular ones, but also to test a combination and get to know the ones that perform the best for your network. Thus, when it comes to testing, each company needs to have a creative mindset.
– You top tips for affiliate networks to increase their ROI?
Be agile to adjust the payout if you acknowledge the lack of efficiency, stay flexible and test multiple bidding methods. Aim to cut the attribution costs if possible.
– What do you think is the main secret of your success? 
The depth of the relationships we build with our clients. Our eagerness to test new practices, the consistency and responsiveness of our account managers – that is something our customers would like to have. For customers' convenience we also developed the user-friendly system and we keep on being flexible when it comes to inventing new ways of performing.
* AFFILIATE NETWORK INSIDER is a project, covering success stories and inside life of the biggest and most prominent affiliate networks in the industry. Make YOUR story heard by emailing to az@affise.com.